Added Value For Integrated

Bridge Solutions

Trained Professionals for installation, maintenance and services of Bridge resource equipment for Cargo ship, Merchant ship, Tugboat, Bulk carrier, Oil tanker, Container ship, Platform supply vessel etc

Navigation Equipment Service Support

Company Across Africa

We are known to execute duties with exceptional customer satisfaction.

Shore Based, Offshore Based GMDSS Support Services

In-depth knowledge and outstanding record of installing, maintaining and servicing of GMDSS equipment

Experts with decades of experience on Design, Installation and Maintenance of;

Addressable Fire Alarm Systems, Access Control Systems and Surveillance Solutions for Heavy equipment, Cranes, Lift trucks, Industrial Buildings, Offices and Home

All Inclusive Connectivity As a Service;

Hardware, Internet & Entertainment

Specialist with excellent experience for and manned by expert in the industry.

This is to certify that the Skywave System Service Limited has achieved ISO 9001:2015 Certification, an internationally-recognized standard for quality management systems.
Skywave System Services Limited
Created To Deliver Exceptional Services
We are a leading provider of technical support services in the field of marine/terrestrial telecommunications and information technology services within West African Countries, with head office located in Lagos, Nigeria.
SHORE-BASED MAINTENANCE PROVIDER
Skywave System Services Limited
is recognized by the Maritime Administration to provide shore-based maintenance program for GMDSS installation onboard vessels, in accordance with the provision of IMO Resolution A. 702 (17).
Our qualified and certified technicians will keep your marine electronic equipment operational in the most efficient way.
Let us know the sailing area of the vessel and we will advise the right Shore Based Maintenance Agreement for your ship or fleet.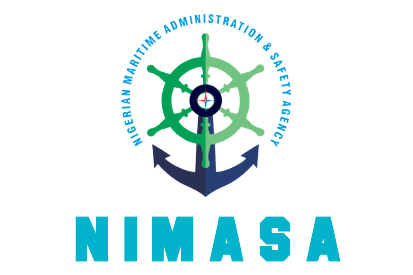 What We Do:
We Constantly Look Out For Better Ways To Satisfy You
We have seasoned Marine Electronics certified Engineers who have undergone many training in the field of marine electronics, navigation and communications. We carry out Designs, Procurement, Sales, Installation, Annual Services, Maintenance and Repair of various equipment on board Cargo ship, Merchant ship, Tugboat, Bulk carrier, Oil tanker, Oil rig platform, Container ship, Platform supply vessel etc.
Trust Our Team of Experts
Our professional team utilizes the latest technologies, while at the same time maintaining our sense of values when when executing projects.