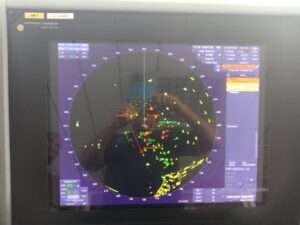 We keep saying it, contact us before you replace that defective NAVCOM equipment onboard your vessel! 
It was a shorted component within the transmitter circuitry that made the radar inoperative for over 5months. We visited and got the radar fixed within 1hour.
Just like the story of ship repairman knowing where to tap-the several years of our experience and in-depth knowledge of our technicians made it possible for us to discover the faults and, we got the radar fixed at the possible shortest time.
Contact details are: 
Email: support@skywavesystemservices.com 
M: +234 (0) 905 846 9095